Preferences: Appearance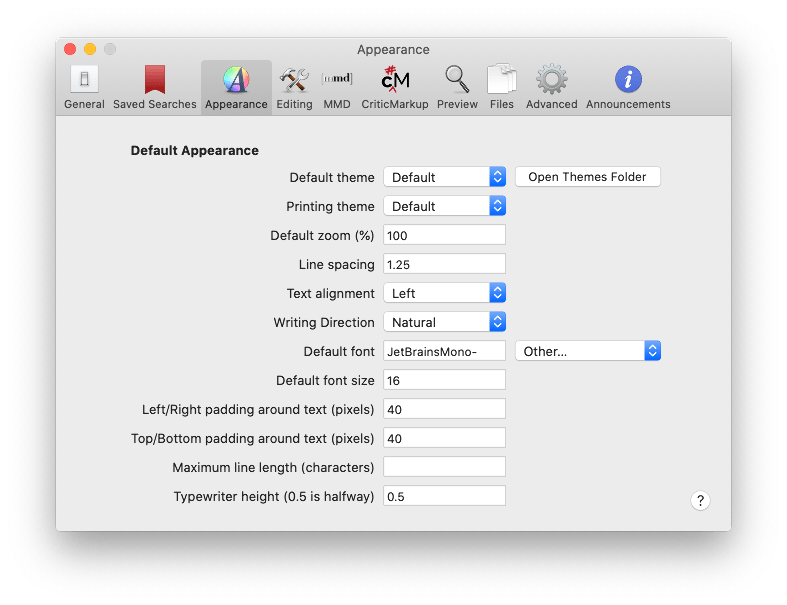 Select an editor theme here or open the Themes folder to see examples of how to create and modify your own. A separate theme can be defined for printing.
The rest of the settings in this pane affect the appearance of the editor, and some settings will override theme settings.
When choosing a font, there are several options included, covering a variety of styles, but you can choose any font on your system by selecting "Other…" from the dropdown next to the Default font option.
Typewriter height affects the center line in "Typewriter Mode," enabled from the View menu or ⌃⌘T. It should be a decimal number between 0 and 1, with 0.5 being the vertical middle of the screen.
---
Search | Support Site | Legal | Privacy
▲